The
Hanania Automotive Group
is committed to setting the standard among local dealerships by striving to make a positive impact on and giving back to our community. Our family of dealerships regularly helps individuals and groups throughout the area build a better place to live. Whether through dealership events or volunteer hours donated by our staff members, we are proud to engage in ongoing efforts to improve our community.
Military Appreciation Luncheon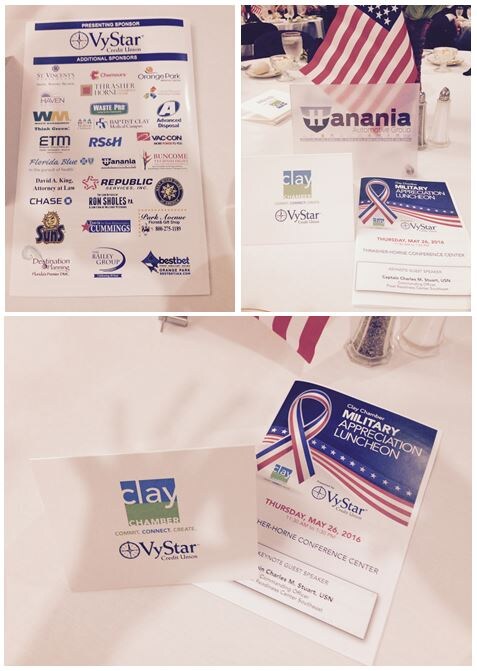 The Hanania Automotive Group is proud to have been able to sponsor such a wonderful event as the Clay County Chamber Military Appreciation Luncheon!
Book Donations for Duval County Public Schools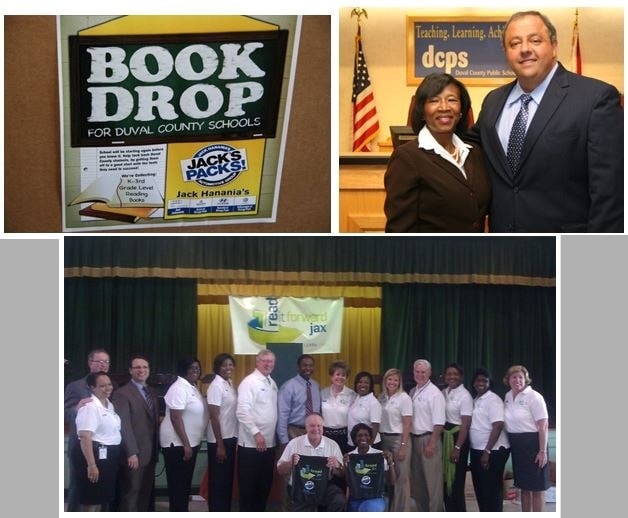 Betty Burney, Duval County Public School Board Member with Jack Hanania. The Hanania Automotive Group donated 2,000 Jack's Packs Backpacks and raised more than $6,000 as part of the Read It Forward initiative.
 Military Support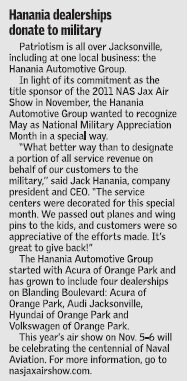 On behalf of over 700 service customers, the Hanania Automotive Group was able to support and donate to our military!